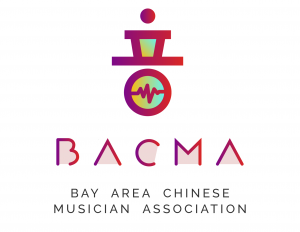 Hello there! We are proudly introducing our non-profit organization BACMA – Bay Area Chinese Musician Association, which is formally incorporated in 2014! Being active since 2011, we hosted 1 or 2 concerts for local Chinese musician bands every year. People participated in these concerts are either local bands or well known bands from all worldwide. we promoted original song writing by the local talents, and also hosted educational series for the community. As always, we are here to promote awareness of Chinese culture cultivate local Chinese-American pop music style, and answer any music-related needs of the community! Let us know when you think of BACMA!
大家好!我们是湾区华人乐手协会BACMA。这个非营利组织正式成立于2014年。从2011年起,我们每年举办1-2次大型演出,包括湾区本地乐队的演出,和邀请中国知名乐队来演出。我们每年举办4次以上的社区活动,我们推动湾区华人原创音乐的发展,也为广大华人社区举办了教育性的活动。希望我们的努力能一如既往的提高华人文化认知,形成湾区特有的华人音乐风格,和满足社区对音乐教育和娱乐方面的各种要求!
Donate to BACMA
Donate to BACMA to support Music! Starving musician need your help!