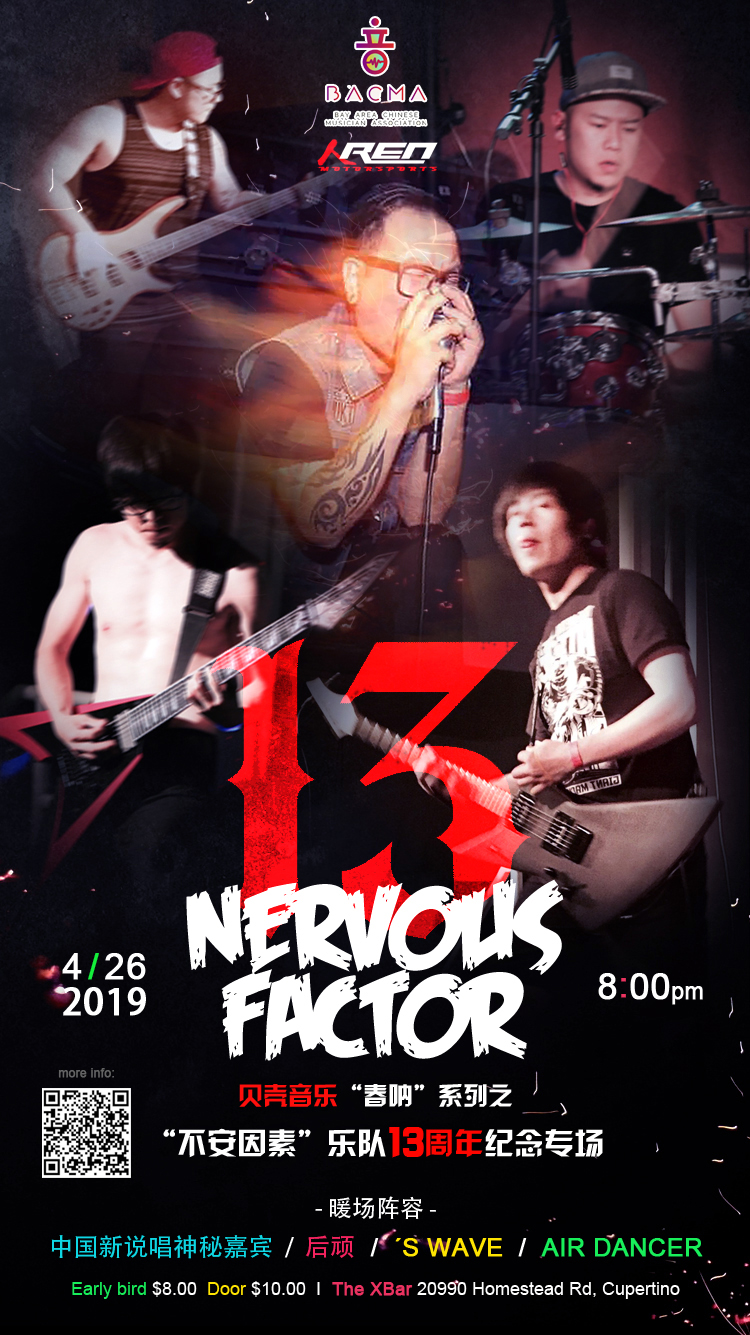 不安因素13年纪念专场 成军13年,一次专场演出,是兄弟情,摇滚梦。花开花落,谁主沉浮。4/26号,一场属于摇滚人的演出,热情高涨,对于自由的呐喊和对音乐理想的致敬! 最火爆的摇滚盛会,这是我们音乐人的party,也是爱音乐人的party,也是工程师们的娱乐聚会。传奇老牌乐队,文艺热血青年,而立之年的后摇追梦人,这就是我们最擅长的表达方式。 2019.4.26. Start time: 08:30 p.m. End time: 01:00 a.m. Venue: 20990 Homestead Rd, Cupertino, CA...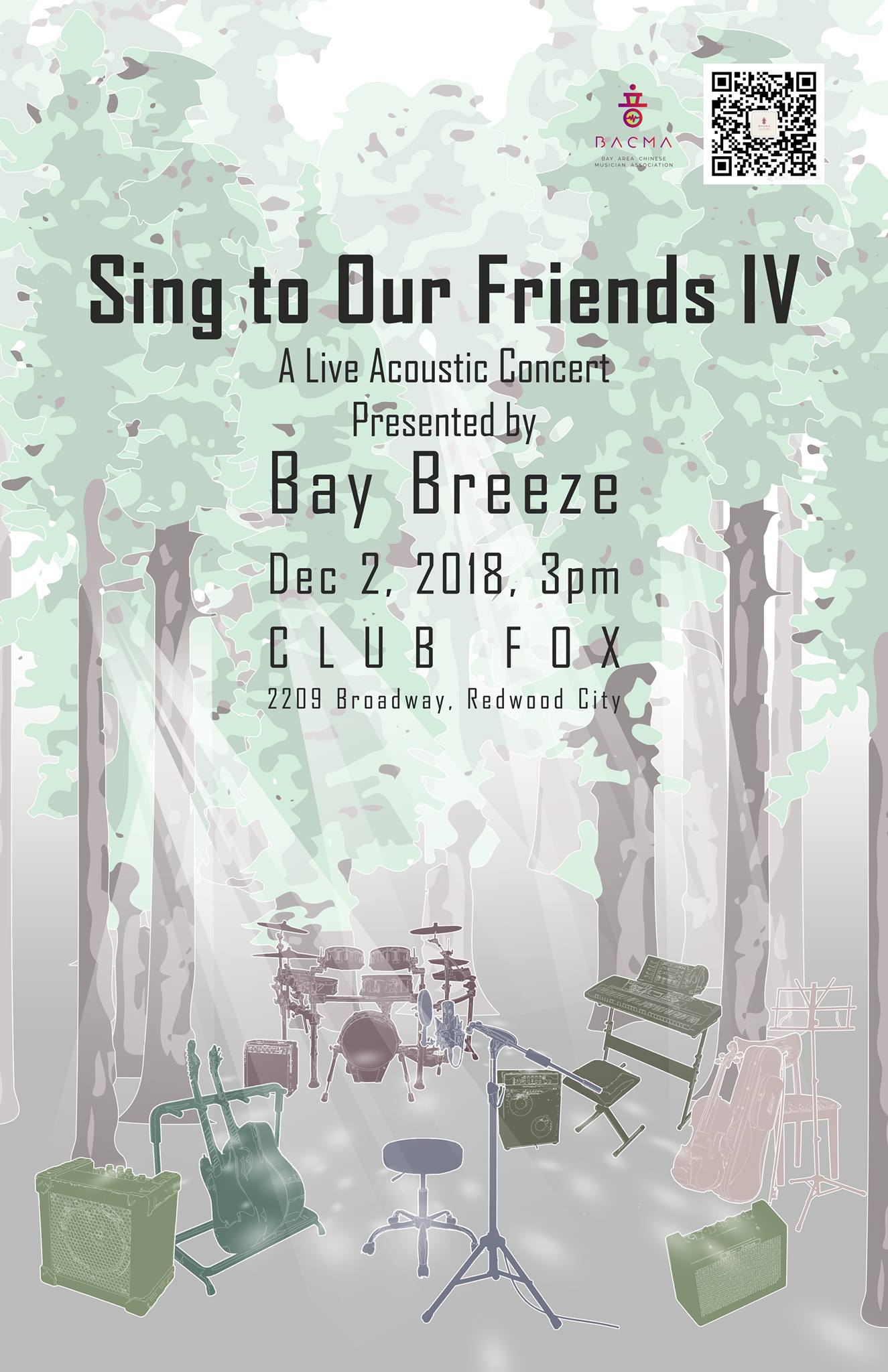 The acoustic indie band Bay Breeze returned with their forth "Sing to Our Friends" concert preceded by the...
The 4th Hello Summer Music Festival would introduce you the chinese modern Fork, Pop/Rock music. This year ,...